Choosing a Technology Partner for Payments?
Published at: Business Day
The Customer Demand
Customers are demanding sophisticated financial products and services anytime, anywhere, using any channel.

From Africa to Europe, the Middle East and the US, the change in customer expectations is a significant global trend. Consumers are not only comparing banks with other banks; their expectations are also rapidly being shaped by technology companies such as Uber, Airbnb, Apple and other facilitators that ease their lives and give them the desired experience. And consumers and businesses are now demanding sophisticated financial products and services anytime, anywhere, using any channel.
To deliver on these new expectations requires the right type of digital capabilities behind the scenes. Technology platforms must be flexible, scalable and work end to end. Naturally, they must also be secure and work across all channels – the ones we know about today and the ones we don't yet.
Yet banks and processors also have to balance seemingly conflicting demands. They want to cut costs and time to market but are constrained by their legacy IT infrastructure. This is complex and costly to maintain, and it restricts their ability to innovate. Then there is the need to maintain regulatory compliance, interoperability and 24/7 operations.
Fintech start-ups are also piling on the pressure. These newer, more nimble players are not encumbered by legacy. They can adapt more easily to the demands of customers and regulators. The fintechs may not have scale today, but their technology allows them to compete strongly in the future.
The right type of technology helps businesses think as well as act differently. In this way, technology drives both a technical and a cultural mindset.
Considerations When Choosing a Partner
If the future of payments is to be open and collaborative, then banks and processors need to have the technology in place to capitalise on opportunities. This often means better rather than more technology.
Different Models to Run on the Same Platform
OpenWay's WAY4 platform enables concurrent customer propositions and business models, both new and traditional. It offers a variety of credit, debit, prepaid and multi-currency services for mature customers, and supports financial inclusion use cases for those who are unbanked or new to financial products.
Loyalty, Deposit, Payment and Non-Payment Services and Online Interoperability are Musts
These five elements unite clients as varied as Equity Bank in Kenya, Asia Commercial Bank and SmartNet in Vietnam, B1NK and AzeriCard in Central Asia, Advanced Info Services in Thailand and many others that either create their own wallet products or use an existing wallet ecosystem on WAY4. Openway clients target both unbanked consumers and demanding tech-savvy users.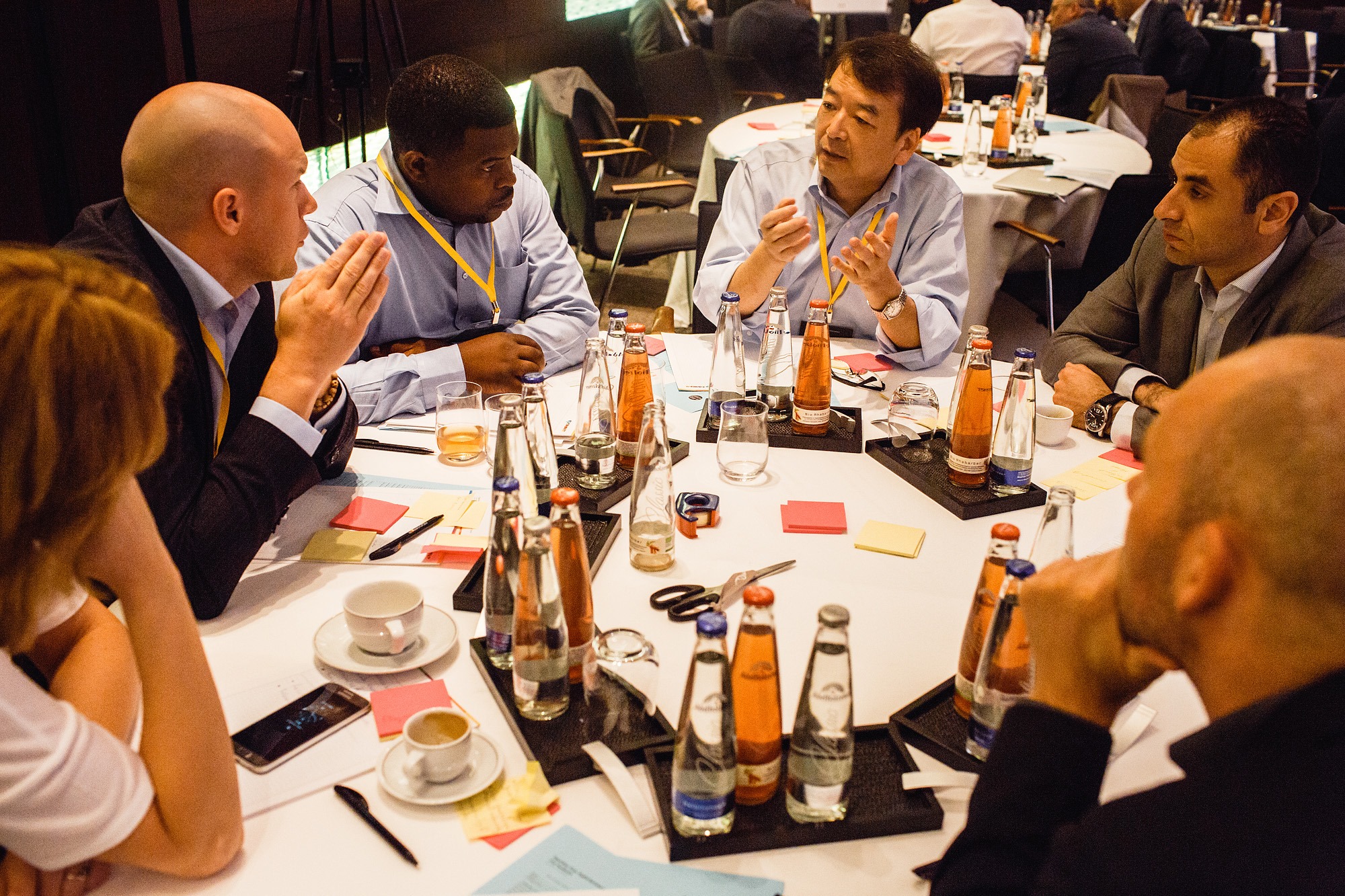 Payment partner considerations
Payment method-agnostic
Open and API-rich
Scalable and flexible
Cross-border
Truly digital (across B2B, B2C, B2G, C2G and so forth)
Supports various business models
Grows your ecosystem
Backed by an experienced team
Payments Live in an Ecosystem
Banks and processors are increasingly having to consider how and where they operate within this wider ecosystem — and naturally with whom. Their technology should facilitate greater co-operation or competition, and sometimes both. Ideally, payments platforms should be payment-method-agnostic, open and supportive of a rich library of APIs for everything from risk management and scoring to tokenisation.
Scalability and Flexibility
The chosen technology platform should have the flexibility to scale up to meet business needs and the robustness to cope with sales spikes. One of Openway's biggest clients handles up to 2,400 transactions per second with no latency. This bank has achieved 140-million active debit and credit card portfolios with a variability of products and more than 40 configurable parameters for each of them.
Invisible Security
That the platform should conform to the latest versions of EMV, 3-D Secure and PA-DSS is a given. In addition, a good technology partner should offer a range of fraud screening and risk management services. OpenWay provides an anti-fraud engine with about 80 customisable parameters, including payment and non-payment transaction data, customer and device information and historical analysis, which bring seamless security at every customer touch point.
Personalisation: One Size fits no One
Openway worked with Nordic processor Nets to implement standardised products with minimal configuration options on WAY4, enabling quicker speed to market for end clients and with Borgun (Iceland) to offer merchants personalised pricing and value-added services. Plus the product user experience is personalised in real time due to the event-driven configuration.
Omni-Channel is the Default for Banking
Customers should not see or feel the awkward join as they bank or shop online or in person at a branch or store. Openway helped Halyk Bank, one of the most innovative financial institutions in Central Asia, power the front-end omnichannel experience across e-commerce and face-to-face acceptance.
Commerce Becomes More Borderless
Top European processors have built distributed installations worldwide on WAY4 for issuing, acquiring, gateway and wallet services. For example, Six Payment Services successfully migrated close to 40 banks to WAY4 within two years. When the client's digital strategy or domestic/regional regulations require on-soil presence, the platform allows the combination of cross-border centralised installations with local ones in the distributed processing environment. Good examples are Nets serving its banks throughout the Nordics, and Credorax working with merchants across Europe, both on the WAY4 platform.
Knowledge, Skills and Experience
OpenWay has more than 20 years' experience in managing complex projects in multiple countries worldwide. The company has built national payment switches for countries, helped facilitate social payments for governments and interoperable mobile payments for banks and operators, and managed fuel card payments for oil companies. Leveraging this, the National Bank of Greece recently replaced its legacy mainframe systems with the modern, future-proofed WAY4 platform, and received recognition for delivering the best large-scale IT project in 2018.
The WAY4 system is an open, digital-payments software platform, used by 135 banks, processors, telecom and oil companies across the globe. OpenWay has been independently ranked as a market leader in card and merchant management by Gartner since 2009 and Ovum in 2015-16, and as a market leader in digital wallets (Ovum 2016).
Analytical reports
For more information, click to download the analytic reports.