Expand your merchant payment services
into any region, channel or segment
with the top-rated software from OpenWay
WAY4 Merchant Acquiring is a payment software platform built on game-changing principles. Merchants and their acquirers should be able to operate in any country and personalize their services to attract more clients. Payments should be instant and rely on advanced transaction data. Payment channels should go beyond just POS or e-commerce, and accept more than just cards. These are the principles that are making WAY4 the first choice for acquirers worldwide.
Supports All Acquiring Strategies
In every region of the world, local and cross-border acquirers and processors are using WAY4 to deliver fast, stable and convenient services to their merchants. Among those who chose WAY4 are established players in the market, while others are ambitious start-ups.
Cards and Accounts, POS and Mobile – Both Here and Everywhere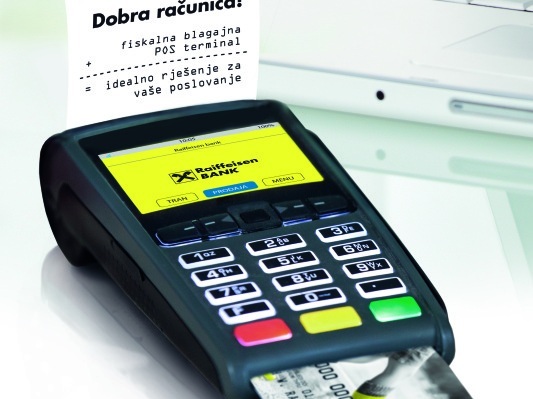 RPC, the processor of Raiffeisen banks in Austria, Slovakia, Bulgaria and other EU countries, runs its POS and e-commerce acquiring on WAY4. RPC enables its partner banks to profit from payment innovations like dynamic currency conversion.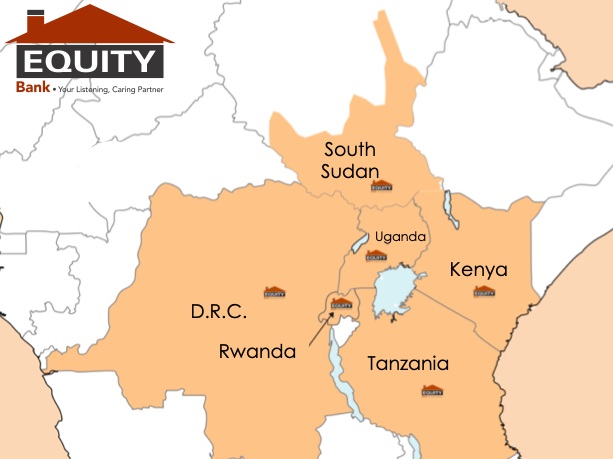 Equity Bank Kenya became a cross-border acquirer on WAY4. The bank has extended operations from Kenya to Uganda, Tanzania, South Sudan and Rwanda, and tripled its portfolio to 40,000 merchants.
AIS, Thailand's largest telco and digital entertainment provider with 40.1 million subscribers, built a country-wide multi-tier agent network for mobile payments on WAY4. AIS customers deposit cash via agents to top-up phones and pay for value-added services.
Empowered by the WAY4 software platform, acquirers in many regions and market segments are accepting a broad range of payment methods – both international and domestic. WAY4 is certified by Amex, Diners Club, JCB, Mastercard, UnionPay, and Visa. It also supports local protocols and alternative payment methods, including Alipay.
Payment funds can be taken directly from a bank account, e-wallet, or card of any type.
WAY4 also manages separate accounts for bonus points, air miles, liters of gas, and coupons, which can be granted to the consumer in real time. Customers can pay for a single order using these bonuses exclusively or in combination with their funds.
WAY4 supports POS terminals, checkout webpages, mobile apps, wearables and partner APIs. It also handles omni-channel transactions where different channels need to work together to make payments convenient, safe and economical for customers.
More Value for Each Segment
Credorax, once a start-up and now a leading e-commerce acquirer, uses WAY4 to address the specific needs of a variety of e-stores. Its portfolio includes online marketplaces where a consumer can buy from multiple sellers within one order. WAY4 ensures marketplace payment transparency for all involved parties. Credorax pre-authorizes the entire shopping cart amount, but debits the consumer's account in portions later, after each individual item has been shipped.
Acquirers use WAY4 to target each vertical market differently – by offering specific value-added services that bring the most benefit to particular merchant segments. Here are just a few examples:
Hotels and airlines can support multi-currency payments and sell bundled products in partnership with travel agencies and car rentals.

SMEs can serve cashless customers via QR code payments instead of costly POS terminals, and offer coupons to increase the repeat purchase rate and overall sales.

Retail networks benefit from tokenization and in-app loyalty programs so clients can use mobile checkout.

Digital marketplaces accept partial payments for split shipment orders.

Petrol stations can accept all types of cards – fleet, international bank cards, private label, loyalty and co-branded cards, and other payment instruments. Also, each station gets to choose the most convenient billing and settlement scheme for its model of ownership and operation – COCO, DODO or CODO.
Reliable Service Even During Peak Sale Periods
Between Black Friday and New Year's Day, equensWorldline processes 15 million transactions per day. This processor uses a single WAY4 installation to manage acquiring for 650,000 POS terminals in the Netherlands, UK, Belgium, Finland, France, Germany, Italy, Luxembourg, and other European countries.
The POS network, webpage checkout, back-end settlement and reporting – these and other acquiring services are expected to work 24/7. Especially during peak sales periods do merchants show zero tolerance for system downtime and related profit loss.
With WAY4, acquirers can guarantee high-speed transaction processing and high availability, with geo clustering when needed.
Dynamic Pricing for Merchants
Borgun, the top processor in Iceland, provides acquiring services to European markets. It uses WAY4 to offer each client personalized pricing, based on both dynamically changing and static types of data. This enables both the acquirer and merchant to gain the most profit from their partnership. WAY4 has helped this Nordic player to compete successfully with international brands and grow its portfolio to 40,000 merchants.
WAY4 is known for its flexibility, especially in price configuration. It provides over 30 pricing parameters. The dynamic ones include merchant turnover, transaction volume per period, limited-time discounts, merchant product category, and others. There are fixed pricing parameters such as merchant segment, merchant ID, hierarchic level or acceptance channel. Acquirers can configure event-triggered algorithms that adjust price in real-time if multiple parameters change their value. In addition, WAY4 supports the Interchange ++ pricing scheme.
All these valuable features allow acquirers to implement dynamic pricing plans based on merchants' actual performance. They also make pricing transparent to both acquirers and merchants.
Transparent Accounting
With a single WAY4 installation, Credorax serves merchants in 30 countries and processes e-commerce payments originating from 180 countries. When it pays transaction fees to international payment schemes, calculation rules differ from one scheme to another and across regions. Credorax relies on WAY4 to estimate transaction fees in real time. It helps the acquirer to reconcile its own records with the clearing files of payment schemes.
WAY4 automates clearing and settlement for all transactions, regardless of the payment method used. With its fee prediction functionality, WAY4 calculates and displays transaction fees for multiple payment systems and countries of operation. This protects acquirers from losing money on miscalculated or rejected clearing amounts.
Acquirers can configure merchant hierarchies with multi-level accounting, billing and reporting.
They can define a unique billing cycle and settlement scheme for each merchant or group of merchants.
Instant Settlement
Some of our clients launched QR code payments on WAY4 to target micro-merchants and SMEs. This is an affordable alternative to POS terminals, and it can be bundled with other real-time services that benefit this merchant segment and the acquirer alike. Typically, street vendors face inconsistent cash-flow and must wait to reinvest their funds into inventory purchases. What if an acquirer could offer instant merchant settlement to these vendors? They could immediately replenish their stock and increase profits.
WAY4 supports instant settlement for closed-loop payments, where the merchant's acquirer and the consumer's account provider are the same organization.
For open-loop transactions of international payment schemes, settlement may be configured as same-day or several times a day. Acquirers can enable this WAY4 service for all or selected merchants.
Reduced Costs via End-to-End Automation
A processor in Portugal cut its expenses in half by migrating to WAY4. How? It replaced several legacy silos with a single platform where all its acquiring products could be configured and its processes automated. Moreover, OpenWay offered a perpetual license in lieu of the incumbent vendor's term licensing.
WAY4 automates all key merchant acquiring processes – from merchant onboarding, opening an account, pricing and fraud prevention, to merchant settlement, loyalty programs and dispute cycles. Products and services may be configured using unified rules that apply in real time to the entire WAY4 system. Acquirers benefit from reduced operational expenses while raising the quality of their merchant offerings.
Thanks to WAY4's modular architecture, acquirers can narrow their choice of functionality to the processes and services they need now, and add more later as their business grows.
Fast Innovations
Companies using WAY4 are often the first to release innovative services to the market. For example, Romcard, a European processor, supported 3-D Secure 2.1 early in 2019, before many other e-commerce acquirers worldwide did. Halyk Bank was the world's first acquirer of Visa P2P mobile transfers and the first in Central Asia to launch a "merchant wallet" with mVisa QR code payments.
As soon as the industry showed high demand for cloud innovations, we made our acquiring and issuing solutions available for platforms like AWS, Oracle Cloud, and others. Now, we have several clients who have chosen to launch WAY4 in the cloud as the best environment for quick-start greenfield projects.
Today, merchants count on getting new game-changing capabilities in weeks. Acquirers may fail to meet these expectations if they have multiple legacy platforms and interfaces to reprogram and test. WAY4 significantly improves time-to-market for payment innovations because it centralizes all processing workflows on one platform. Moreover, it allows acquirers to release new products and services quickly without coding.
WAY4's rich APIs enable acquirers to integrate the new platform into their IT infrastructure in the shortest timeframe. The APIs also make it faster to connect to partners and launch joint innovations, such as automated payments for e-ticketing, parking, bike rental.
WAY4 may be run as on-premises software or in the cloud.
Secure Merchant Payments
Our clients rely on WAY4 to prevent fraud losses in real time for POS, mPOS, e-commerce and in-app transactions. Omni-channel acquirers get the convenience of centralized risk management. They can instantly apply the same rules across their entire network or keep them unique for each channel. Even the most sophisticated anti-fraud settings do not slow down the authorization response.
Thanks to its 24/7 online back office, WAY4 detects suspicious activity in real time. It can immediately decline the payment or calculate its risk score, create a case and notify fraud management staff. Further case processing steps can be automated, including the chargeback phase.
WAY4 allows acquirers to configure hundreds of risk management rules. These rules take into account the ongoing transaction, historic data for the particular merchant or terminal, card blacklists of payment schemes and many other parameters. If necessary, WAY4 can be integrated with external digital identity systems via API and exchange fraud-related data in real time.
WAY4 complies with the latest PA-DSS standard and security requirements of international payment schemes.
Multi-Tenant Platform for Processors
Network International, the leading processor in the Middle East and Africa, is migrating its partner banks from VisionPlus to WAY4. Their combined acquiring portfolio comprises 85,000 merchants. Thanks to the multi-tenant model, this processor can offer these banks a more economically viable way to access new payment technology.
For many processing companies and bank groups, the three most important reasons for selecting WAY4 are:
Economies of scale due to effectively shared resources

Ability of each acquirer to create a unique product portfolio

Fast time-to-market for innovative products
In supporting these multi-tenant installations, WAY4 maintains strict separation of data access between acquirers for security and confidentiality purposes.
Basket Data Analytics
WAY4 manages POS operations and basket data analytics for 8,000 gas stations in Europe. A driver can pay with international and local cards, fleet cards, co-branded cards and digital wallets. During authorization, WAY4 differentiates between fuel and snack purchases and passes this information from the acquirer to the issuer. Then it applies specific processing rules to make drivers stay within the purchase limits of their employers.
WAY4's basket data analytics makes an acquirer more attractive to merchants such as hotels, airlines, gas station chains and car rental agencies. These merchants need this feature since the lack of it is a deal breaker for their own B2B customers, who want to control spending on commercial cards.
For other acquiring niches, basket data analytics serves the opposite purpose – to encourage spending. Since WAY4 can identify certain product categories in the purchase, it can help merchants offer personalized promotions to the buyer in real time.
#1 Rating
OpenWay is the global vendor top-ranked by Gartner and Ovum. When Ovum shortlisted 13 well-known card and merchant management solutions from different international vendors, there were 17 evaluation criteria – global market presence, platform architecture and roadmap, scale of deployments, vendor support capability and others.
OpenWay was classified as a market leader and achieved the highest scores for the majority of assessment criteria, and WAY4 has got the highest score in several categories, including the most advanced technology.
Migrate from a legacy system. Learn how acquirers have successfully migrated portfolios with thousands of merchants from various legacy systems to WAY4 Merchant Acquiring, without interrupting business operation. Our clients have switched over from First Data, Electracard, RS/2, SmartVista, TransWare, CTL and other platforms.
Start from scratch. We offer WAY4 Acquiring Start as a unique turnkey solution for companies just setting up their business. This product is based on our best practices of acquiring application standardization for greenfield projects and can be set up within three months.
Define your case. To help you define the requirements for your case, we can share our experience in acquiring innovation and the best practices from already launched projects. Schedule a phone conference or a workshop with our team.
Meet our team and explore our products. Request a demo from the website or visit our stand during an event.
For OpenWay Customers
WAY4 News. Subscribe to our newsletter to receive the latest news on WAY4 releases, features, projects and events.
Workshop. Are you looking for a new business model or solution? Let's discuss how WAY4 technological solutions can help.
OpenWay Club. During this event, which will be held on May 12-14th, 2020, we will discuss the latest trends in the payment industry, listen to first-person reports of new projects and demo some new innovations. We'll also host a workshop to explore a new method for creating a big-picture perspective of a business model or technological solution.